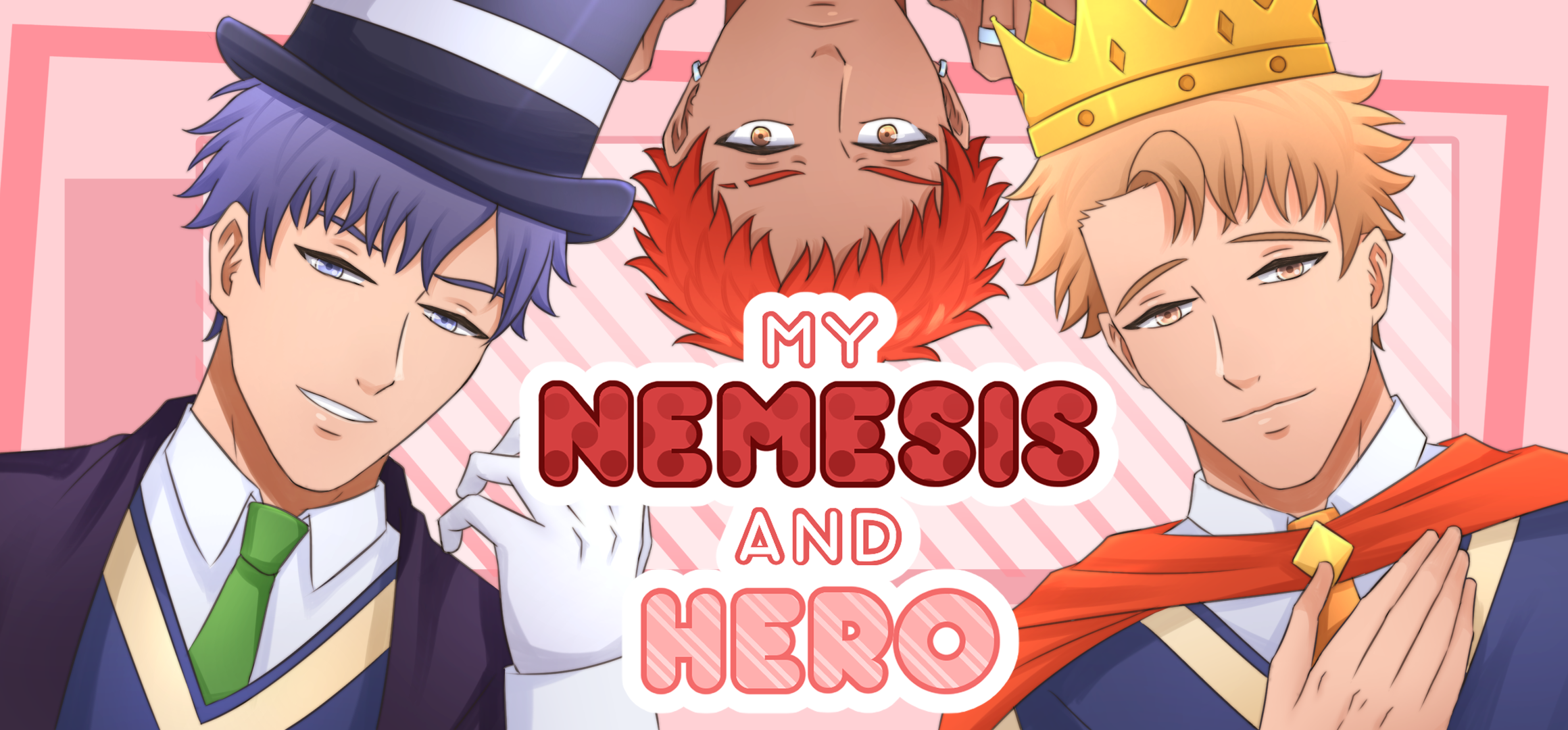 My Nemesis and Hero
A downloadable game for Windows, macOS, Linux, and Android

Join Kai, the super dense MC, in his daily life as he slowly figures out that his childhood friends might have a crush on him...?

NEMESIS GAVIN
Kai was picked on by Gavin ever since they were kids.
He would constantly be mocked by his nemesis, so he tries his best to change his appearance.
Gavin's only motive is to get Kai's attention. But instead, he's now hated by his crush.

HERO PERCY
Percy, on the other hand, is always there at the right time to defend Kai.
His kind, yet over-protective title led him to become Kai's best friend.
For all these years, Percy yearns to be something more than friends. But his attempts so far have been futile.

Both act this way because they're completely smitten. Unfortunately, Kai is too dense to notice their affection!
He just wants to fall in love with someone... But will he ever consider dating his best friend or rival?

Choose who to text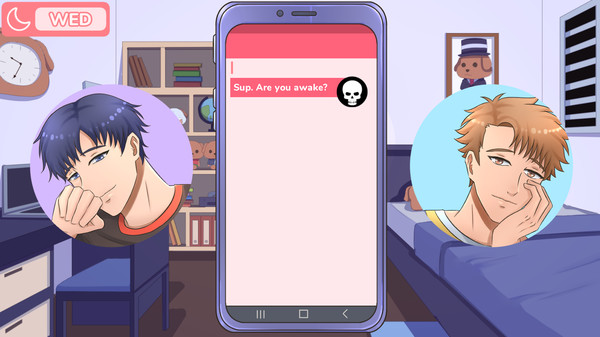 Choose who to call (no voice acting)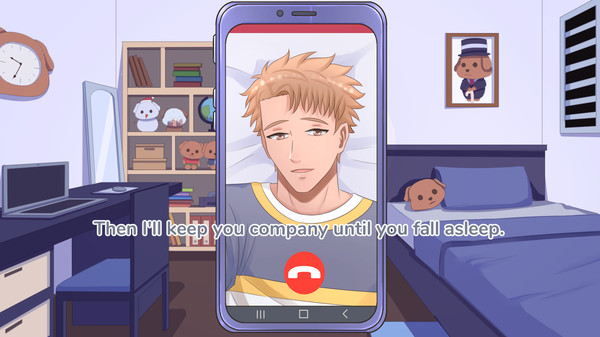 Interact with your date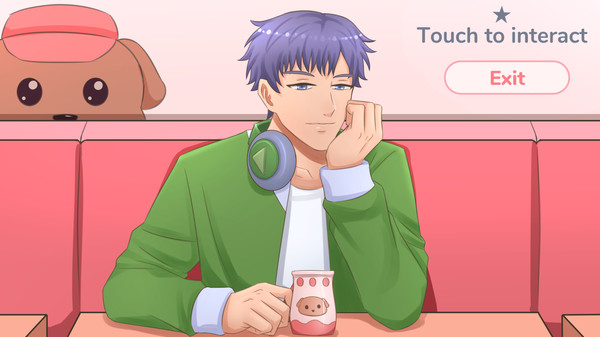 3 Different Endings (Gavin's Ending, Percy's Ending, and the poly ending)
30K+ words/ 3 hours
18 CGs to collect.
SFW. Slice of life with no drama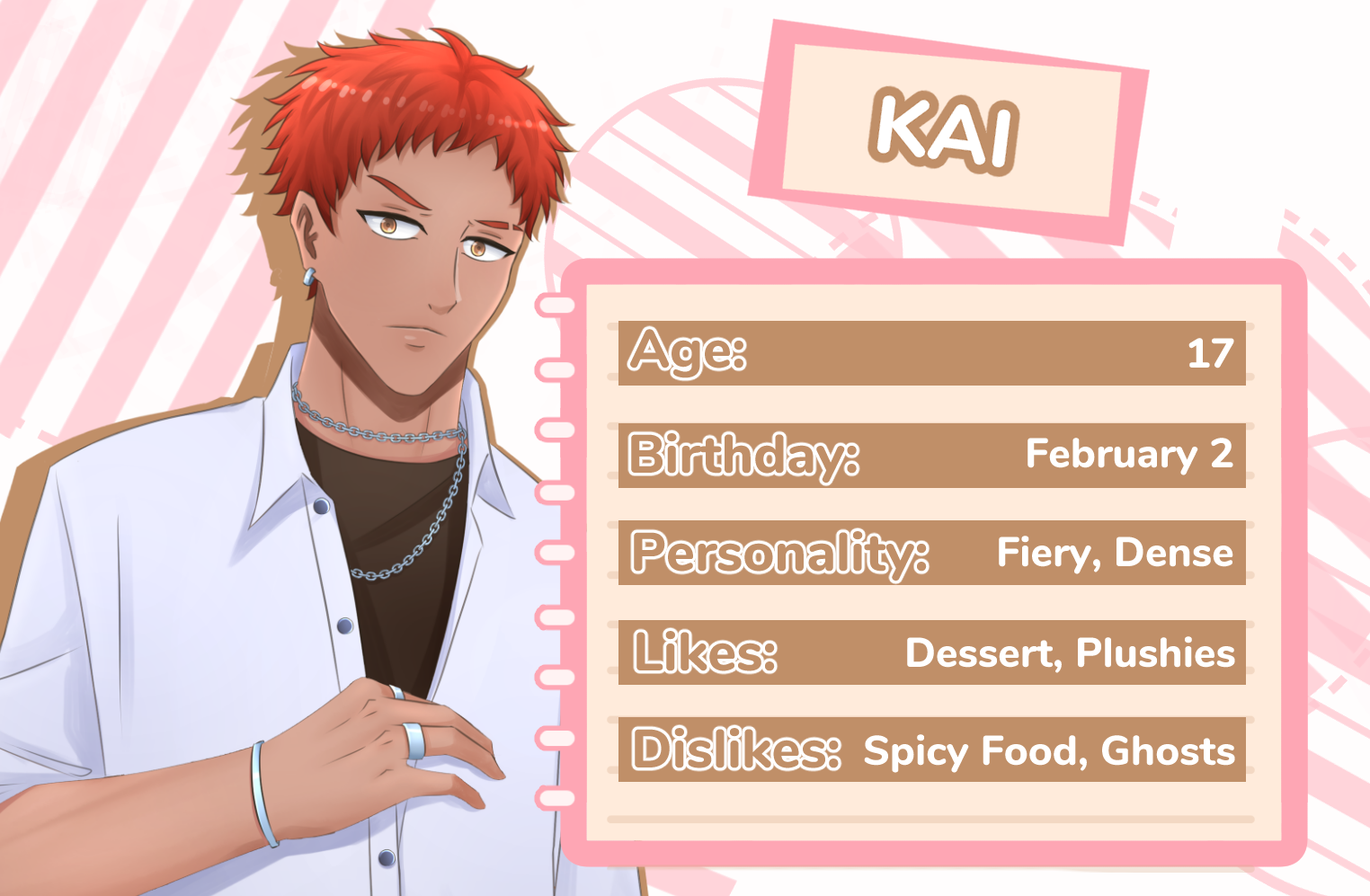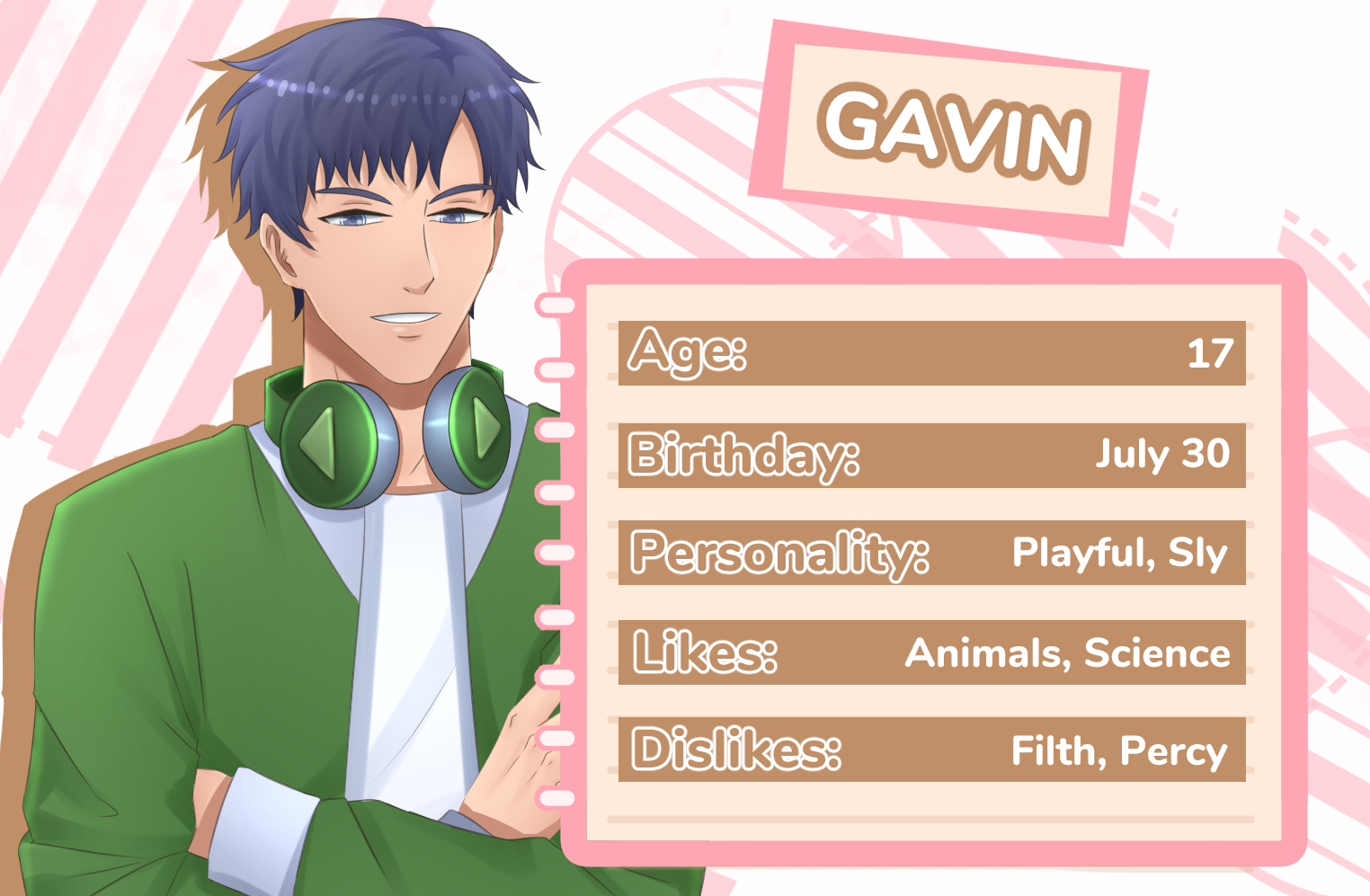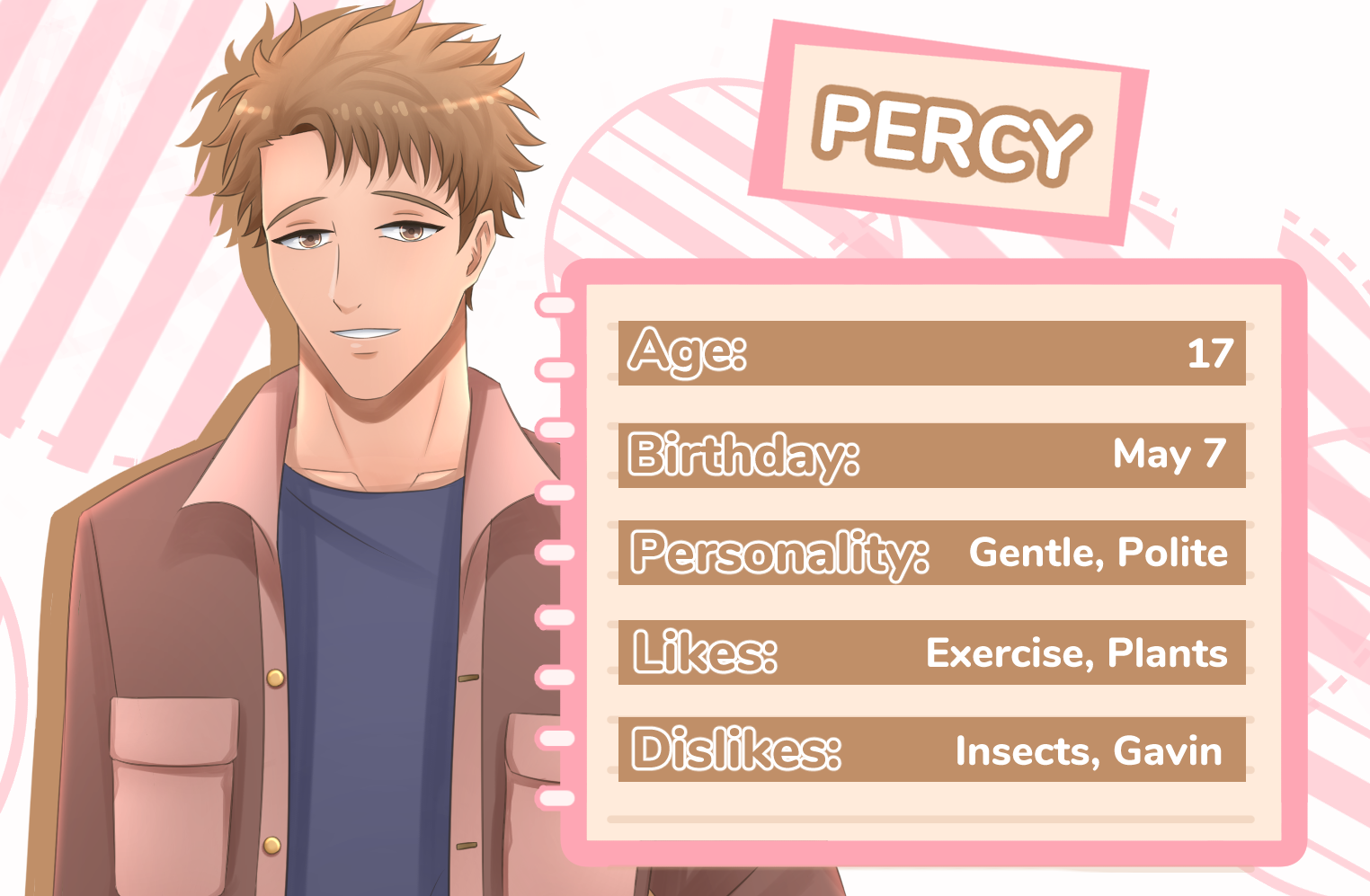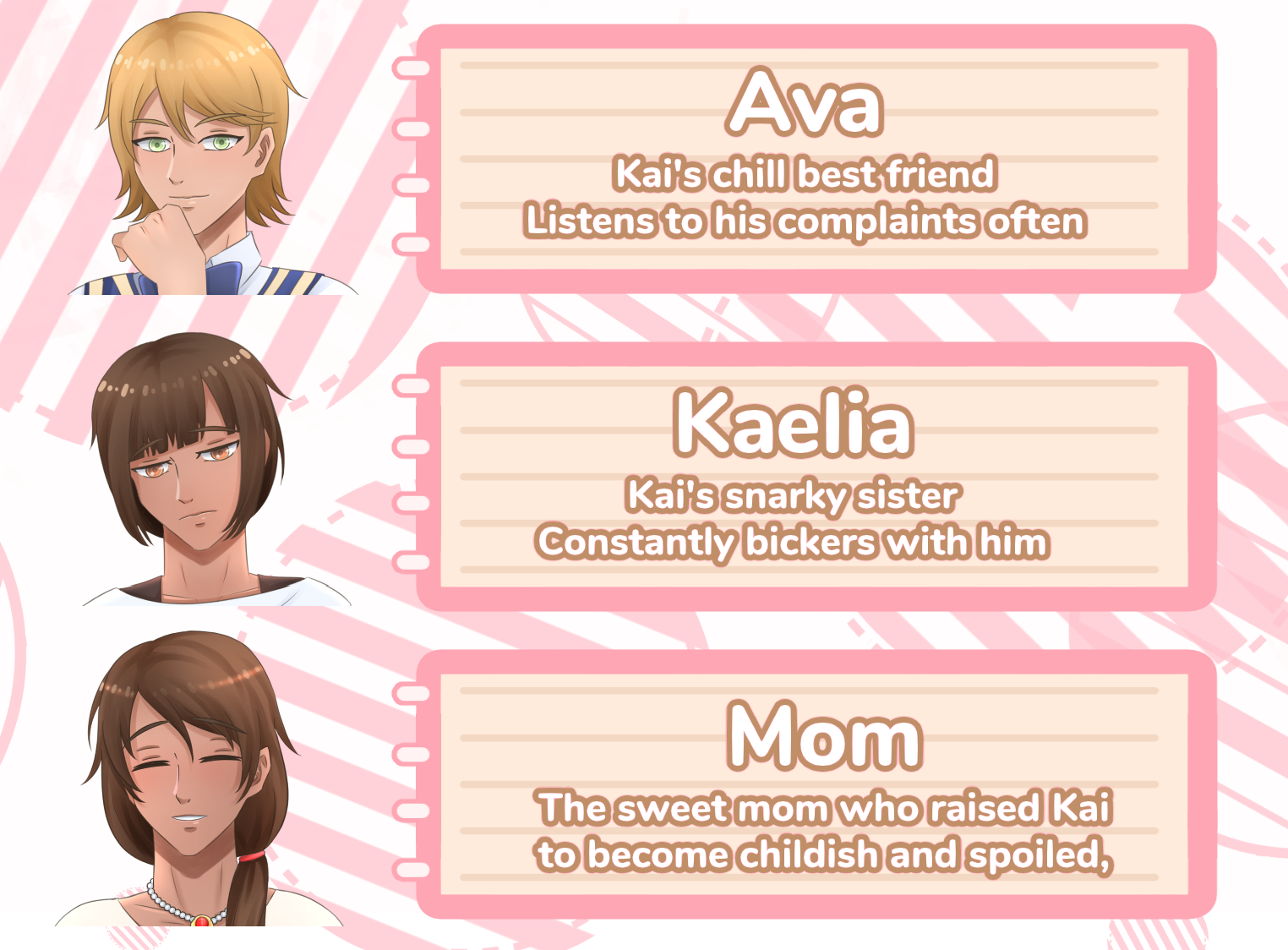 Credits to Dova Syndrome(https://dova-s.jp/) for Music and Zapsplat(https://www.zapsplat.com/) for Sound Effects.
Twitter: https://twitter.com/ChaniMK_VN
Instagram: https://www.instagram.com/chanimk_vn/
Support me on Kofi: https://ko-fi.com/chanimk
Join my Patreon to get early access to my games: https://www.patreon.com/chanimk
My website: https://chanimk19.wixsite.com/chanimk
Editor: Sir.or.Queen
Buy the full game or try out the demo for Free!
| | |
| --- | --- |
| Published | 8 days ago |
| Status | Released |
| Platforms | Windows, macOS, Linux, Android |
| Rating | |
| Author | ChaniMK |
| Genre | Visual Novel |
| Tags | Anime, Boys' Love, Comedy, Dating Sim, Gay, LGBT, Romance, Slice Of Life, Yaoi |
Purchase
In order to download this game you must purchase it at or above the minimum price of $4.99 USD. You will get access to the following files:
MyNemesisAndHero for New Android Phone
99 MB
MyNemesisAndHero for Old Android Phone
100 MB
MyNemesisAndHero for Windows
112 MB
MyNemesisAndHero for Mac
95 MB
MyNemesisAndHero for Linux
103 MB
Download demo
Comments
Log in with itch.io to leave a comment.
OOooooooh... =D *sees poly option* OOOOOOOOOOHHH... 8D
Hey! So, I played this long-awaited game (which I bought on Steam though, more convenient…) and I really appreciated it a lot!
First and foremost: I loved Kai. He's absolutely hilarious as a protagonist. The whole catfishing thing was absolute genius. I think the fact the only thing he can think of when he sees his best friend obviously flustered is "Is he constipated?" speaks for itself: this character is just a humour masterpiece.
I think this is the main quality of the game regarding its writing: I burst out laughing so many times. The situations were funny, and just seeing them being silly made me like them a lot.
Regarding the writing, I also enjoyed the mother. Ava seemed a bit too pushy in my opinion (I mean, I know it's a trope, but if a friend of mine would set up a date with someone who had a crush on me while pretending she was taking me out to help me think of something else, I would be infuriating). The character was cool but a bit of a meh. The sister, on the other side, was great, although she sometimes tended to highlight some irony you managed to show and therefore didn't need to tell. But overall, the cast was golden.
Regarding the love interests, I might have had a few issues with them, but overall, they work perfectly fine, I love them both, I want them to give Kai all the kids they deserve and to become their uncle.
Yet, a part of me was a bit uncomfortable by seeing how desperate Percy is to gain Kai's attention. At some point, I thought he was going to go full yandere and murder Gavin on his way. He's willing to accept anything for Kai, even if it means withdrawing his own interests. He just got lucky that Kai is a genuine good person who really cares about him. But hey, maybe that's why he's willing to do so much… But I would have liked to see this addressed… But that's maybe just me, ever since I wrote La Vie en Rose, there are signs that trigger me! But overall, I really enjoyed his character, how sweet he was all along, and that you still managed to give him flaws so that he doesn't fall bland.
Regarding Gavin, I didn't have as big of an issue with him. You managed to give him a teasing and quite "a bit mean" personality without making him unlikeable. Overall, he's an interesting character who has good development as he manages to build up courage to make a move on Kai. I guess what helps him as appearing not toxic is the humour. In any other circumstance, the scene in which he steals one of Kai's crush would have made me furious: but to be honest, it was so funny and so in tone in the game that I didn't bother. I just felt, at the beginning of the game, that he would sometimes act to soft (for instance, when I gave him the mom's rice balls, he acted like I would have expected Percy to expect: genuinely happy without saying he's going to keep it to him because anything Kai gives him is a treasure). But that's a minor issue anyway.
I loved both the suitors. I was a bit afraid of Gavin when you start teasing the game on Twitter, but eventually, you find a balance which was hard to establish: congrats! My favourite was still Percy overall, even though I think he's objectively more flawed (but nothing too serious: it works with the game's sweetness, although I would have wished maybe something more subtle, but maybe that's my tendency for realistic psychological writing).
I loved the interactions between the two suitors, because it helped Percy appear more flawed and Gavin to show a softer side without being out of character. It was a great addition to the game. Even their interactions were hilarious, especially with Kai in the middle. I think something lacking was the two of them concretely bonding. It appeared a bit, but that would have given a "fuller" ending in general (like they would get along) and give its full interest to the polyamorous ending.
Indeed, this last ending was maybe the biggest flaw of the game: it was a bit overwhelming. I felt like Percy was accepting it not because it's something he would consider for his relationship but because he's desperate to have Kai (cf. previous point) especially since how much he insists on making Gavin go away to have Kai all for himself, and Gavin just randomly saying "well then date both of us" was too random. I think this ending lacked its set-up. So, if I'm honest, I didn't enjoy it (whilst I enjoyed the two other ones, which were more complete). I guess what would have made this ending perfect is having Gavin and Percy also getting closer as Kai spends time with the both of them everyday (especially during the amusement park date) so that it becomes something that they would consider for themselves, not only for Kai… Otherwise… well, this pay-off seemed unfair to me.
Otherwise, I liked the art a lot, especially the GUI and the CGs. Percy and Gavin are just magnificent and the GUI must have required so much work, but congrats, it turned out beautifully.
Long story short: I really enjoyed playing the game! You put a lot of heart in it and I can tell. I hope I didn't sound too harsh because I really loved the game and spent an extraordinary time playing it: it's something you can be proud of. If you set aside how nitpicking I am with writing, you really exceeded my expectations. Congrats!!!
Finished playing, enjoyed it a lot! Good job :)
3 endings for each route and both, does it mean theres no good or bad ending?
Well, that depends on your definition of a 'good' and 'bad' ending. On individual routes you obviously have to reject one of the guys, but there's no ending where you end up alone :)
All of them are good endings where you'll end up with one or the other. Or both.
Saw this in my feed lol, congrats on the release!!! First impression from the demo, again wonderful job on the GUI, it's very cute and adds to it :D (I do not have the patience to make my own GUIs at the moment x.x) Dialogue and characters are adorable and fun too (I love bickering). However, the game lags randomly a little every time I advance the dialogue or access the quick menu. I'm not sure if this is just me, but just letting you know!
(Just wanted to say that games do not need NSFW content to be good. This one is a good example of that :3)

will there be 18+ scenes?